Replace an Existing System
Get Started Today!
Thank you! Your submission has been received!
Oops! Something went wrong while submitting the form.
How Much Can You Save?
Thank you! Your submission has been received!
Oops! Something went wrong while submitting the form.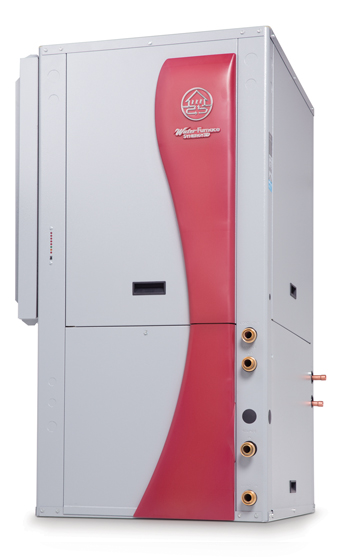 Getting Started
Is your classic furnace or heat pump about to croak? Or do you just want to get rid of your inefficient equipment before it costs you an arm and a leg? WaterFurnace
geothermal products
provide a smart alternative for the replacement of older or inefficient equipment in the Smithville, Ohio area. Most units are simple to install and can be installed in areas unsuitable for fossil fuel furnaces. There is no combustion or need to vent exhaust gasses which means our equipment can be installed virtually anywhere.
If you have ductwork already installed in your home, you are starting the race ahead of the pack. If not, we can simply install ductwork so you can appreciate the comfort of geothermal to its full extent. Another heating method to consider is radiant in-floor heating. Picture walking on warm floors all winter long... We offer a unit that is capable of in-floor heating in association with forced air to provide you with the most comfortable heating possible - all while being a steward of the environment and saving money
Check out the
savings calculator
to see how much you can save by switching to a geothermal system!
About First Geothermal Energy
Experience matters!! Perhaps the most important aspect of deciding upon a geothermal system installation is selecting a Geothermal installer. First Geothermal Energy is owned and operated by Mike Roberts. Mike has over twenty five years experience in the HVAC industry. Approximately fifteen Years ago he decided the future was geothermal, he has dedicated his geothermal career to the design and installation of a proper geothermal heat pump system for his customers. This starts with a complete evaluation of the current or future home or building. This includes measurements of the home;level of insulation; window and door sizes and grade; home exposure direction ect. All of this is done to determine the structures heat loss and heat gain. Once this is accurately calculated, a properly sized system, including the tonnage required and the size and design of the loop system is created.
Mike is a factory trained technician in geothermal design and installation, using the latest software and analytical data.
Licenced with the State of Ohio in HVAC and Plumbing Licence # 14124
Certified in refrigerant usage.
Certified in fusion welding techniques for the loop piping
Contact First Geothermal Energy